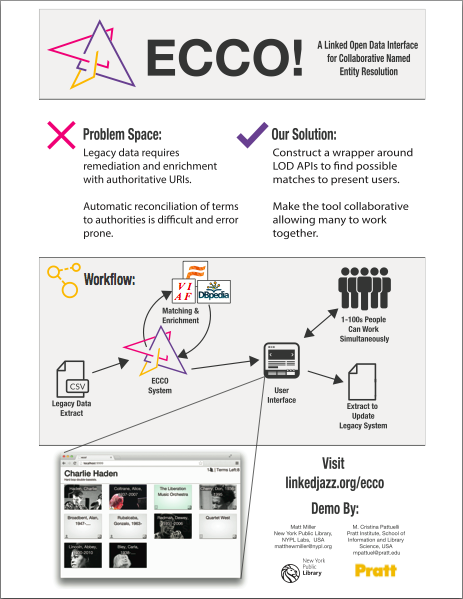 Ecco! is a Linked Open Data (LOD) application for entity resolution. It is designed to disambiguate and reconcile named entities with URIs from authoritative sources.
Most notably, this system lowers the barrier for non-programmers who want to actively contribute to the production of high-quality linked data through a user-friendly and collaborative platform.
Ecco! was recently demoed at the 2014 International Conference on Dublin Core and Metadata Applications in Austin.
For more information, visit the Ecco! page.