Current team:
See Semantic Lab website.
Linked Jazz team, 2017: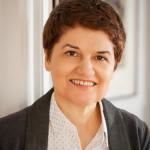 M. Cristina Pattuelli, Project Director, is an associate professor at the School of Information Science at the Pratt Institute, New York. Her research focuses on information organization and knowledge representation principles and methods applied to information systems. Her current area of research is semantic web technologies applied to cultural heritage resources. She holds a Ph.D. in Information and Library Science from the University of North Carolina at Chapel Hill, as well as advanced degrees in Philosophy and in Cultural Heritage Studies from the University of Bologna, Italy.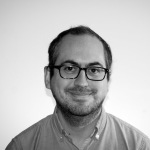 Matt Miller, Technical Director, is a librarian and technologist working in the field of cultural heritage. His effort focuses on facilitating access to culture, history and knowledge through the utilization of emerging technologies and tools. Matt was part of NYPL Labs at the New York Public Library as Head of Semantic Applications and Data Research. He was a 2017 Research Fellow at Harvard University's Library Innovation Lab and is a Visiting Assistant Professor at the Pratt Institute's School of Information in New York.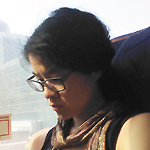 Karen Li-Lun Hwang is currently a research fellow with the Metropolitan New York Library Council. She works to promote underrepresented narratives, in particular through the application of semantic web technologies to materials in community archives and special collections. Cultural affiliations include the Asian American Arts Centre in Manhattan Chinatown and the Brooklyn-based collective Interference Archive. Karen is a 2014-2015 ALA Spectrum Scholar and a 2016 recipient of the Harold T. Pinkett Award from the Society of American Archivists. She holds an MSLIS from Pratt Institute and a BA in Art History from UCLA.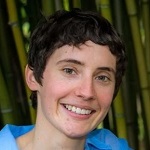 Hannah Sistrunk is an Assistant Digital Archivist at the Rockefeller Archive Center. She holds a BA in Anthropology from the University of California, Berkeley, and an MSLIS from the Pratt Institute School of Information.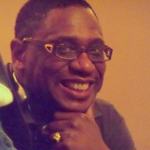 Marc E. Copeland began his entrée to the jazz scene via college radio at his alma mater Fairleigh Dickinson University, followed by hosting and producing a jazz program on WFDU-FM for over 20 years. Career highlights include: being chosen as a panelist to speak about the Acid Jazz movement and the College Music Journal (CMJ), being quoted in the well-known music industry trade publication Billboard magazine, and forming his own record label. While the record label is long gone, Marc is still an avid vinyl junkie and provides unparalleled domain expertise to the Linked Jazz team.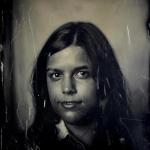 Rachel Egan is currently a MSLIS candidate at Pratt Institute, Metadata Specialist at Artsy, and Linked Open Data Fellow at the Whitney Museum. She holds a Bachelor of Liberal Arts from Sarah Lawrence College, concentrating in Art History, Computer Science, and Languages.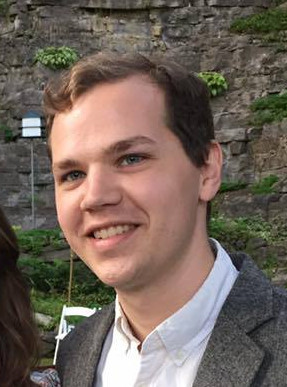 Eric Toole is a current MSLIS student at Pratt Institute and project manager for the Linked Jazz team. He holds a BFA in Jazz and Contemporary Music (Double Bass) and a BA in Global Studies from The New School. His interests in Library Sciences and innovative techniques of data management are fueled by a desire to help the public make sense of the contemporary world. He believes that, more than ever, librarians are called upon to separate the chaff from the grain – to assist in paring down and interpreting the vast stream of information that confronts us.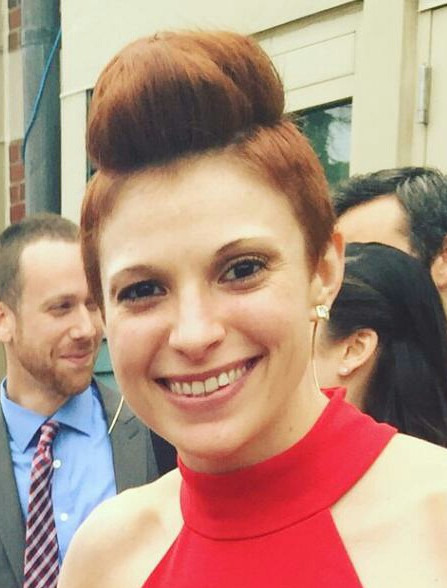 Dana Lachenmayer is currently pursuing her MSLIS at Pratt Institute. She holds a Bachelor of Liberal Arts from Salisbury University in Maryland, concentrating in History and English. After spending several years in the non-profit world, she has returned to academia to fine tune her research skills. She is also interested in information politics, activism and what linked open data can do for research.
Team Affiliates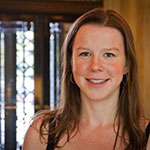 Hilary Thorsen holds an MS in Library and Information Science from Pratt Institute and an MA in Photography History and Criticism. She is currently Discovery Metadata Librarian for the Humanities in the Metadata Department at Stanford University Libraries. Formerly she served as project manager for Linked Jazz and currently she promotes the project on the West Coast and assists with metadata analysis.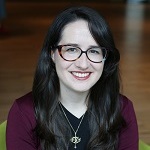 Alexandra Provo  holds an MSLIS from Pratt Institute, where she focused on art documentation. She is currently the Kress Fellow in Art Librarianship at Yale University's Robert B. Haas Family Arts Library. She also works on Florentine Renaissance Drawings: A Linked Catalogue for the Semantic Web. She previously served as the Project Manager for Linked Jazz and is helping to develop the Linked Jazz ontology. Other experience includes positions as a Remote Contributor for Artsy's Art Genome Project and a photograph cataloger at Harvard University's Villa I Tatti in Florence, Italy.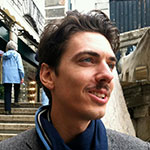 William J. Levay holds an MSLIS from Pratt Institute with a focus on archives and currently works as a contract archivist in the Bay Area. He also holds a MA in Humanities and Social Thought from New York University and a BA in Anthropology from Penn State University. His interests include digital archives and digital humanities, music and sound archives, and popular music studies.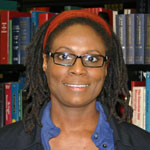 Angela Lawrence acts as liaison between the Linked Jazz Project and the Institute of Jazz Studies at Rutgers University – Newark, where she works as a Processing Archivist.  
Visiting Scholars
Javier Calzada-Prado from the Library & Information Science Department of the Carlos III University of Madrid. Three month residency: March-May 2015.
Past Members and Volunteers
Carlos Acevedo, Mollie Echeverria, Ben Fino-Radin, Sean Fitzell, Leanora Lange, Carolyn Li-Madeo, Molly Reese-Lerner, J.E. Molly Seegers, Genevieve M. Szablya, Chris Weller.